Developing Story:

April 22, 2012 - Dawn news reports arrest of three more terrorists from the Hazara graveyard in Hazara town area by the FC force. The names are:
- Mehmood mehsood
- Youhar Khan Mehsood
- Imdad kurd


In the past, high value terrorists have "mysteriously escaped" from high security prisons. There is little confidence amongst Hazaras that justice will prevail this time given the allegations [by Asian Human Rights] that the Pakitani security agencies (including the FC) are involved in training and protecting these terrorists.
April 21, 2012 - Two Hazaras killed by Terrorists on Brewery road next to Sardar Bahadur Khan Women University. Victims are identified as two brothers, Bostan Ali and Mohammad Hussain (son of Bukhshoo), reported to be coal mine workers. One of the victims died on the spot while the other passed away in the hospital.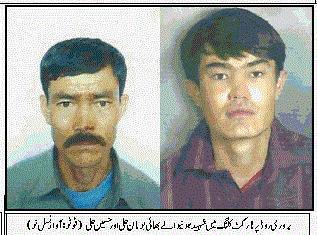 courtesy: Awaz Nasle Nau
Angry Hazaras blocked the Bypass road stopping all traffic.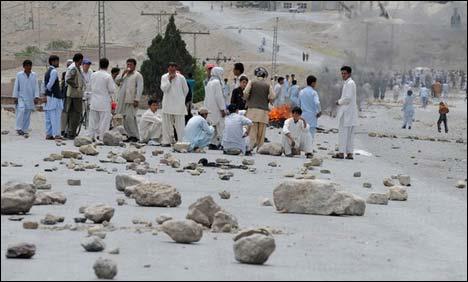 Lashkar Jhangvi Terrorists Caught:
While Government channels are tyring their best to credit the FC force for apprehending the killers, an amateur video footage shows that all three terrorist cowards were aprehended by unarmed Hazara youth. The armed cowards ran for their lives after killing two Hazaras and tried to seek refuge in homes on Brewery road. The unarmed Hazara youth went on a hot pursuit, and apprehended them after a house to house search.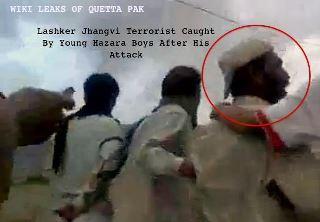 Image provided by a site that goes by "Wiki Leaks of Quetta" that has been helping in revealing the identity of the LEJ killers.