[ Back to Quetta Carnage page ]
This page is dedicated to the memory of peace activist Irfan Ali (KHUDI) who lost his life in the twin blast in Quetta on Jan 10, 2013.
IRFAN ALI KHUDI (1980-2013)
"I am born to fight for human rights & peace. My religion is respect
and love all the religions"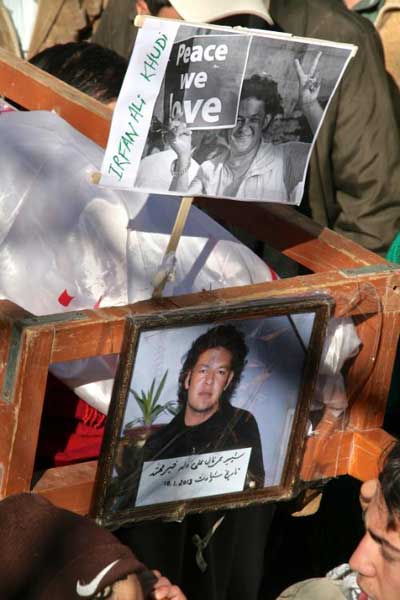 Towards his final resting home in Hazara graveyard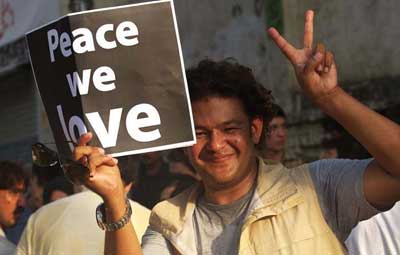 Irfan's iconic picture captured and displayed at Hazara.net during 2011 World wide protest against Hazara Genocide (Admin @ Hazara.net)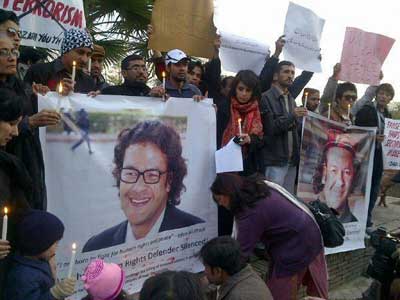 #RIPKhudiAli Khudi Ali holding a Candle Light Vigil for Basheer Bilour. Today he himself is a martyr. (Wahaz @ Twitter)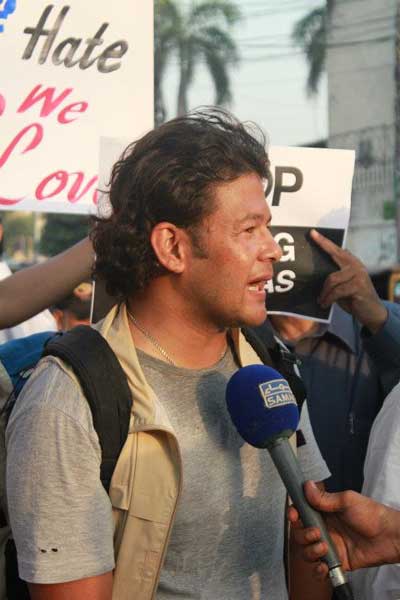 Protest october 1st Against target killing of Hazaras (Qalamkar Ramzan Jafri @ FB)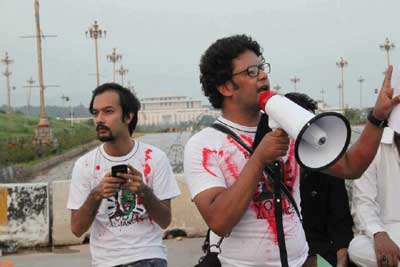 Irfan Ali during a protest against Hazara killing in Islamabad, Pakistan
(HazaraKilling @ FB)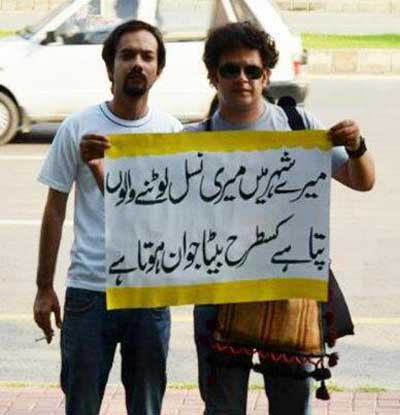 Translation:
To those [of you] after wiping my race in my own city, do you
have any idea the pains it takes to raise a child?
You made me cry Irfan i am speechless... (Admin Mechid TV @ FB)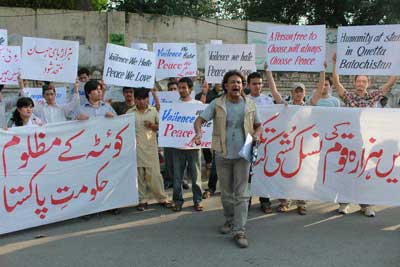 Leading a protest against Hazara Genocide in Islamabad (Hazaratown @ FB)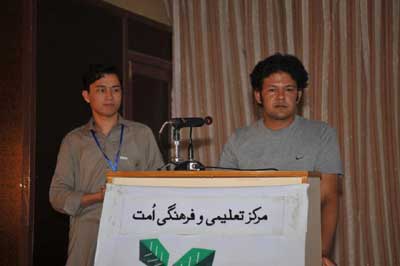 Speaking at Markaz-e Taleemi Wa Farhangi Ummat Public School, Quetta
(Hazarakilling @ FB)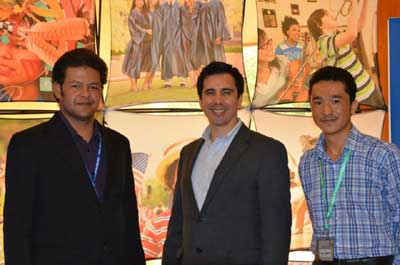 At an Art exhibition with friends (Eltaf Hussain @ FB)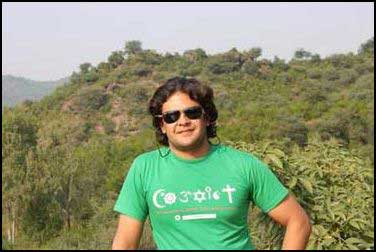 When ever we met he would talk about the people, society, integration,
peace and harmony with loads of big ideas to help communities to
work together (Younas @ FB)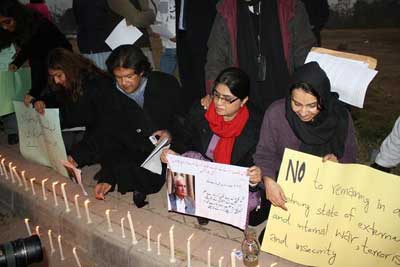 At a candlelight vigil to honor Bashir Ahmed Bilor - the slain secular
leader of the Awami National Party (Twitter)
"Among those killed by the second blast was a rights activist, Irfan Ali, 33, who was helping the injured. Just before his death, Mr. Ali noted on his @khudiali Twitter feed that he had narrowly escaped the first blast"