The GENOCIDE of Hazaras in Quetta, Pakistan, has been ignored by the United Nations, Human Rights Organizations, and the World.

For the past decade, Hazaras in Pakistan are singled out due to their Ethnic and Religious identity, and subjected to daily targeted killings and suicide bomb blasts by the terrorist networks. The Al-Qaida affiliated terrorist networks are financed by Saudi Arabia (and other wealthy Arabs in the Gulf) and enjoys full protection of the Pakistani ISI - the powerful Army Intelligence Agency, and "friends of terrorists" in the Pakistan Assembly (Senators, National Assembly Members and high officials).

[ More on history of Hazara persecution in Iran, Afghanistan, and Pakistan ]

PRESS RELEASES

RELEVANT

Hazara Women offers bangles to

the Balochistan Assembly Members

- April 2, 2012


British Parliament Debates Persecution of Hazaras in Pakistan - Mar 1, 2012
[ Video Link | Full Text ]


Pushtunkhwah Party condemns Hazara Abductions on Quetta-Chaman highway - [ Press Release ] - Feb 2, 2012


Hazara's killings: HRCP urges Zardari & Gillani to step in - Human Rights Commission of Pakistan - Oct 5, 2011


Sectarian militancy thriving in Balochistan - April 11, 2012


Ulaanbaatar, Mongolia: Mongolians join Hazaras in the world wide condemnation of the Hazara Genocide in Pakistan - Oct 12, 2011



Rome, Italy: Member of European Parliament, Rita Borsellino, joins Hazara protesters in Italy to condemn the Hazara Genocide in Pakistan - Sept 29, 2011


Time Magazine: Pakistan's Secterian Killers Operate with Impunity - Sept 23, 2011


Asian Human Rights on Hazara Killings in Pakistan - Sept 21, 2011


Over 12,000 murders across Pakistan in 2010: HRCP - April 14, 2011


International Crisis Group: Pakistan's Jihadi Terror Networks - March, 2009


Another Massacre of Hazaras In Balochistan By Pro-Al-Qaeda Elements - SSAG - Sept 25, 2011


US Embassy: Saudi and Qaddafi (Libya) provided funds to Lashkar Jhangvi / Sipah Sahaba - May, 2009


Dawn News on Mastung Attack: Interview with victim's family at Hazara graveyard. Video [ One | Two | Three | Four ]


Hazara Women Protesting Target Killings of Hazaras in Hazara Town, Brewery - [ Video ]



TERRORIST ATTACKS
(Partial List)

2012

Terrorists kills one more Hazara on Joint Road - May 30, 2012
Al-Qaida affiliated terrorists on motor cycles shot and killed another Hazara - Mohammad Ali S/O Ghulam Ali, Resident of MominAbad, MehrAbad - on Joint Road (near Meer Hotel).

Joint Road has become another hub of terrorists. On May 15, two Hazara brothers were killed right outside the gate of Pakistani Govt's Passport Office.

The Asian Human Rights Watch has alleged that terrorists in Quetta region has full support of the Pakistani government and its intelligence agencies, and trained by none other than the Federal FC force itself.

It is not known if Pakistani government is allowing the genocice of Hazaras as a warning to Hazaras in Afghanistan who are seen as leaning towards West and against Taliban forces which has the blessing of the Pakistani government.

The Taliban Shura (High Council) is reportedly living in Quetta region, a short hop away from Qandahar, and expected to stage a come back anytime after NATO forces leave the area. The Hazaras in Afghanistan are worried about the possibility of another massacre not unlike one that happened in Mazar-e Sharif and Bamyan by Taliban in which 15,000 Hazaras were killed in one day by the Taliban.

The Taliban and Al-Qaida affiliated networks are financed by wealthy Arab nations such as Saudi Arabia and UAE.
SAMAA TV News


Al-Qaida affiliated Terrorists killed another Hazara in Sariab area in Quetta, Pakistan - May 25, 2012
According to sources, resident of Hazara town, Amir/Ameer Ali Hazara, was on his way to Kili Chakar in Sariab area when terrorists on motorcycles targeted him with automatic weapons. As always, Police and FC forces, which is always missing during the terrorist action, showed up after the terrorists left.
The News, Pakistan


Terrorist attack on Police squad near Western Bypass in Quetta, Pakistan - 2 policemen killed, several others, including Hazara police officer, A.S.I Mohammad Hussain, injured - May 17, 2012
Hazara Tribe News
Dawn News


Terrorist attack kills two more Hazaras in Quetta, Pakistan - May 15, 2012
Two Hazara brothers, Mohammad Tahir and Mohmmad Qadir (also reported as Sajjad Ali and Tahir Ali in some news), were killed while waiting outside the Passport office on Joint Road in Quetta. The passport office usually does not open on time and people have to wait outside the office. Both the victims died on the spot due to injuries.
BBC Urdu
Dawn News
Pakistan Tribune
YouthKiAwaz (Young Voices): Mission Hazaras: Target Killing Accomplished


Terrorist attack kills two more Hazaras in Quetta, Pakistan - May 15, 2012
Two Hazara brothers, Mohammad Tahir and Mohmmad Qadir (also reported as Sajjad Ali and Tahir Ali in some news), were killed while waiting outside the Passport office on Joint Road in Quetta. The passport office usually does not open on time and people have to wait outside the office. Both the victims died on the spot due to injuries.
BBC Urdu
Dawn News
Pakistan Tribune
YouthKiAwaz (Young Voices): Mission Hazaras: Target Killing Accomplished


Terrorists back in action: Mohammad Ali Hazara gunned down by terrorists in Mastung - May 6, 2012
It is unclear why the Pakistani state is unable or unwilling to break a terrorist network in the small town of Mastung which is no larger than a mile


Failed suicide attempt by LeJ terrorist in Hazaratown area; terrorist killed, no other casualties reported - April 26, 2012
According to Hazara sources, an LeJ terrorist was killed when he tried to blew his suicide vest in a crowd of Hazaras on Kirani Road. Due to conflicting reports, the real cause of his death could not be ascertained. Some sources are reporting the terrorist was shot dead by Hazara youth suspecting him as a terrorist. Others report he was killed by his own grenade after it went off prematurely.


LeJ Terrorist Organization's spokesman killed - April 24, 2012
Spokesman of the terrorist organization, Ali Sher Haideri and his accomplice were killed today by a Hazara police squad near Akhtar Abad, Hazara Town

[ Update ]


April 21, 2012 - Two Hazaras killed by Terrorists on Brewery road next to Sardar Bahadur Khan Women University. Victims are identified as two brothers, Bostan Ali and Mohammad Hussain (son of Bukhshoo), reported to be coal mine workers. One of the victims died on the spot while the other passed away in the hospital. Surprisingly, three Terrorists were captured and have been handed over to the police. In the past 10 years of Hazara killings, no terrorist has ever been apprehended. According to some reports, the reason of the capture were some Hazara youth, while the official channels credit the capture to FC force.
[ more update ]


April 21, 2012 - Terrorist attacked and injured Syed Mohammad Ali - member of Jamhoori Watan Party - on Joint Road. According to reports, the bullet luckily missed the target injuring him on the arm. The terrorist cowards ran away after they were engaged by Mr. Ali's guard.

April 15, 2012 - Two more attacks on Hazaras: One Killed in attack on Quarry Road; Six escape unhurt after their car was ambushed on Spinny Road
The victim was identified as Salman who worked at the Tire shop.

Spinny road is the site of the second terrorist attack in two weeks. Five Hazaras were killed and five critically wounded when the same terrorists ambushed a car carrying Hazara passengers on March 29, 2012.
[ Express Tribune News ]


April 14, 2012 - Complete Breakdown of Law and Order in Quetta: 9-people including 7-Hazaras killed in three separate attacks on Saturday.

Victims: Abdullah, Juma Ali, Muhammad Ali, Syed Asghar Shah and Eid Muhammad, while identity of two others have not been confirmed yet.
[ Dawn News | Aljazeera | Pakistan Tribune ]

April 14, 2012 - Two Hazaras killed on Subzal Road. Victim: Gul Muhammad
Injured: Muhammad Hassan



April 13, 2012 - An elderly Hazara man identified as Mohmmand Ali Hazara, guard of Zulfiqar Market or watch-seller next to the market, was killed by terrorists on Abdul Sattar Road - one of the busiest street - on Friday.




April 13, 2012 - Hazara woman,

named Fatima, was shot and killed while critically wounding her son. Both were travelling on a motorcycle when the Al-Qaida affilaited terrorist attacked them on Kasi road (exact location unknown).




April 12, 2012 - Killing frenzy of Hazaras continued by Al-Qaida affiliated terrorists attacking TWO Hazara businesses killing 3 Hazaras and wounding 2, on Qandhari bazar and Liaqat bazar - two of the most busy streets in Quetta. The attacks happened within 15 minutes of each other. The Quetta City Police Station (City Thana) is yards away from both the attack locations.
[ More on Dawn News ]


April 9, 2012 - Six Hazaras killed and several critically wounded when armed terrorists attacked a Hazara business, New Saadat Boot Maker, on Prince road. As always, the terrorists left in no hurry.


(Artist: unknown)

April 2, 2012 - Terrorist attacked a Hazara pharmacy business on McConaghey Road killing two more. Victims are identified as: Akbar Ali and Ali Raza.


March 29, 2012 - Five Hazaras killed on the spot, 5 critically injured. Three more shot dead by Police in Quetta, Pakistan.
Terrorist attacked a van carrying Hazara civilians on Spinni road killing five Hazaras on the spot, including a women and minor, and wounding five others. Several more Hazaras, demonstrating against the wave of killings, are reportedly shot and killed by the Pakistani police. These police were no where found during the earlier terrorist attack. A permanent police check post can be seen yards away from the attack location.
Hundreds of Hazaras are detained by Police. Tense sitatuion in the city. Hazaras refusing to bury the dead unless hundreds of demonstrators were released and action taken to apprehend the killers. Hazara Democratic Party condemns the attack; announces shutter-down strike in the city on Friday.
[ Click here for more update ]



March 28, 2012

-

Hazara coal mine workers ambushed near Tera Mill area in Dasht, Mastung District, Quetta. The two injured were identified as Khadim Hussain and Jawad Ahmed while three others miraculously escaped unhurt when terrorists on motor cycles ambushed their car.


Recently Mastung district has become a hub of terrorists. On Sept 20, 2011, 26 Hazaras were singled out from a bus and executed in broad day light. The Chief Minister of Balochistan, Aslam Raisani, and State Minister of Industries, Ayatullah Durrani, both from Mastung, have made deragatory remarks against Hazaras after the Mastung incident.
[ more update from Pakistan Tribune News ]


March 26, 2012 - Killing spree of Hazaras resume in Quetta, Pakistan
Terrorists on motor cycle attacked Hazara business, Hanif Welding Shop, on Sabzal Road Near Phood Gali Chawk around 3:00pm local time. One Hazara, Ejaz s/o Ghulam Hussain, is reported killed and Ali Asghar S/O Mohammad Yousaf was critically injured. Both are residents of Hazara Town in Brewery area.

Feb 2, 2012 - Hazara Democratic Party (HDP) Protest infront of Press Club, Quetta, against abductions of Hazaras on Quetta-Chaman highway.
According to HDP, 4 Hazaras have been abducted in a week and 9 Hazaras in the past 2 months. HDP said that the Yellow Cab (there are no more then two dozen Yellow Cab on Quetta-Chaman highway) drivers, along with two Federal Agencies of the Pakistani Governmentm, namely FIA and Levies Force, are fully involved with the Terrorists/Criminals. Police has refused to register a case against the criminals [ Urdu ]


Jan 25, 2012 - Blood Bath of Hazaras Continues Unabated as Terrorists Kills 3 more in Quetta, Pakistan - Victims are famous Hazara artist - Abid Ali Nazish, Inspector of FIA - Walayat Hussain, and AG Office employee and poet - Mohammad Anwar. Their car were ambushed by terrorists on motor cycles on Mechangi Road (Chowk next to Islamia School and road going to 'Dr. Yasin') around 9:00pm local time. (pictures courtesy: Mechid TV)


2011

Dec 19, 2011 - Asylum-Seekers Boat enroute to Australia capsizes off coast of Trenggalek, East Java, Indonesia.
The boat was carrying between 250 to 380 passengers - 4 times the capacity - from Pakistan, Afghanistan, and Iran. Over 200 feared drowned; 70 passengers from Quetta, 18 survived, close to 50 reported missing. [ DETAILS ]


Dec 17, 2011 - One more Hazara killed by Terrorists in Quetta - Ali Hassan S/O Khuda Nazar was shot and killed in sariab Road, Quetta by unknown men.


Nov 5, 2011 - Failed suicide attack on Imambargah in Hazara Town, Brewery area Quetta. Bomb exploded prematurely before the suicde bomber reaches his target.


Nov 3, 2011 - Another attack on bus carrying pilgrims/migrant workers coming from Taftan to Quetta - Rocket fired on the bus misses target. Passengers reportedly escaped unhurt.


Oct 23, 2011 - Another Hazara, Ibrar Hussain Shah (not boxer) reportedly injured in terrorist firing has been admitted to Bolan Medical Hospital.


Oct 4, 2011 - 12 more innocent Hazaras executed after being singled out from other passengers near Akhtar Abad, Hazar Ganji, Quetta, Pakistan.

[ EYEWITNESS: 16 Year Old Hassan survived by hiding under the bus seat ]

The Lashkar Jhangvi terrorist organization, that has claimed responsibility of virtually all the Hazara killings, have vowed to wipe all Hazaras from Pakistan.



Sept 27, 2011 - The Hazara nation was alarmed to hear the news that the Pakistani Government (instead of apprehending the terrorists) have singled out the Hazara ethnicity by requiring them to obtain a No Objection Certificate "NOC" before travelling anywhere in Balochistan or neighboring countries.

This decision was cleverly masked as "ensuring safety of Hazaras during their travel." How Pakistani Government thinks it can provide NOC and protection to over half a million Hazaras is anyone's guess given that a majority of Hazaras are targeted on a daily basis on a few mile stretch of Sariab Road in Quetta with several security check posts (see Google Map) and in the heart of the Hazara area.

Sept 23, 2011 - 3 More Hazaras killed, 3 critically wounded


Sept 20, 2011 - Mastung/Lak-pas Attack
armed terrorists intercepted a bus enroute to Taftan (border town to Iran in Balochistan province), singled out all 26 Hazara passengers and shot them dead. 

Terrorists reportedly stayed at the scene for 10 minutes firing with automatic weapons to ensure no one survived.

The terrorists, in no apparent hurry, then headed towards Quetta city (as oppose to running away from it) to set a second ambush, waited for more then an hour, and attacked Hazaras who were rushing to the scene after the news of the incident spread like a wild fire throughout the city. At least 3-Hazaras were killed during the second ambush. As has been the pattern for the past one decade, law enforcement only arrived after the terrorists left.


Aug 31, 2011 - Eid-ul Fitr Attack
A suicide attacker in an explosive-laden truck kills 11 Hazaras and critically injurs 20 others in the heart of the Hazara area in Quetta, Pakistan. The apparent target were the Hazara worshippers coming out of the Eidgah (a designated area for Eid prayers) after Eid-ul-Fitr prayers marking the end of Holy month of Ramadan.


July 29, 2011 - 11 Hazara killed (including one woman) and 3 others wounded by terrorists in Quetta, Pakistan.


June 22, 2011 - Armed terrorists from Lashkar-e Jhangvi (Al-Qaida affiliated terrorists) attacked a bus carrying Hazara pilgrims coming from Iran killing at least 3 and injuring 11 in the AkhtarAbad/HazarGanji area of Quetta.


June 16, 2011 - Hazara icon, Olympian boxer, Abrar Hussain Hazara killed in Quetta by Terrorists.
Pakistan's Olympian boxer and a Hazara icon, Syed Ibrar Hussain Hazara was gunned down metres away from a Federal Government security force (FC force) checkpost. No law enforment agency challenged the terrorists who simply walked away from the scene.


May 19, 2011 - Seven more Hazaras, including a child, killed and five critically wounded by Terrorists in Killi Alamo, Quetta, Pakistan.


May 6, 2011 - Hazaras First Casualty of Post Bin Laden Al-Qaida Attack
At least 8 Hazaras killed and 15 critically wounded when Terrorists in 2 to 3 pickup trucks armed with AK-47s and Rocket Propelled Grenades fired indiscriminantly on Hazaras youngsters playing soccer in Hazara Town area of Quetta.

2010

Sept 28, 2010 - Terrorist attack kills two Hazaras and injuring two others near Hazar Ganji in Quetta, Pakistan.


Sept 28, 2010 - Dead body of abducted Hazara businessman, M. Ali Hazara, found near Kili Qambarani in Quetta, Pakistan.


Sept 3, 2010 - Suicide attack by Al-Qaida affiliate on rally in Mezan Chowk, Quetta
72 confirmed deaths (53 are Hazaras), over 153 injured.


April 16, 2010 - Suicide bomber hits Hazaras gathered at Civil Hospital Quetta for dead body of an earlier victim of targeted killing.

Two Hazara Police Officers, DSP Nisar Shah Kazmi, and DSP Ghulam Mohammad Hazara succumbs to injuries. Hazara Member of National Assembly, Syed Abbas Injured. Media Association (all Pakistani Media) refuses to cover HDP Press Conference.

Terrorist Name: Haq Nawaz Baloch, Member of Al-Qaida Affiliate claims responsibility [ More pictures on Hazara Nation ]


Dec 15, 2010 - Four Hazaras killed by terrorists in Quetta, including a 4-year old baby girl. The attack happened on Arbab Karam Khan Road and Zangi Lora



Nov 11, 2010 - Another terrorist attack: Terrorists kidnapped Haji Idrees, owner of Barkat Medical Store on Toghi road, while killing his bodyguard Mohammad Ali


Oct 28, 2010 - Four Hazaras killed in Quetta
Terrorists attacked and killed four Hazaras on Thursday, Oct 28, 2010, around 8:00pm on Masjid Road, Quetta. The victims are Haji Ali Akbar (of Al-Abbas Store), his son, Samad Ali, Abid (Kabir?), and (Jaffar?) Abbas.

2009

2004

2003
Related Information
GLOBAL PROTEST
TO HIGHLIGHT THE GENOCIDE
OF HAZARAS IN PAKISTAN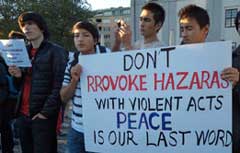 In Oct, 2011 and April/May, 2012, , Hazaras held protest rallies around the world to stand
in solidarity with the Hazaras in Pakistan and
to condemn the systematic genocide of the conducted
by the State-Sponsored terrorists in Pakistan.

The US Govt cables on Wiki Leaks blames the Saudi Government and other wealthy Arabs as the source of financing of these terrorist organizations.

"financial support estimated at nearly 100 million USD annually was making its way to Deobandi and Ahl-i-Hadith clerics in south Punjab from organisations in Saudi Arabia and the United Arab Emirates ostensibly with the direct support of those governments." [ Source ]

The Asian Human Rights blames the Pakistani intelligence and the FC force for training and protecting these terrorists. Despite two World Wide protests in over 25 coutries and several resolutions handed to UN, the UN and most of the world powers including the US (with noted exception of United Kingdom) has paid absolutely no attention to the ongoing genocide of the Hazaras in Pakistan.

Countries that are involved in the genocide of Hazaras are: Saudi Arabia, Iran, Pakistan, United Arab Emirates, and non state actors such as wealthy [Wahhabi] Arabs.

---
VICTIMS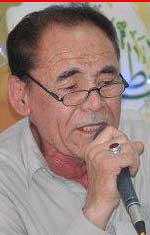 Mohammad Anwar, Poet
and employee AG Office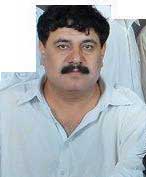 Walayat Hussain,
Inspector FIA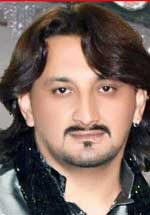 Abid Ali Nazish, Artist/TV Actor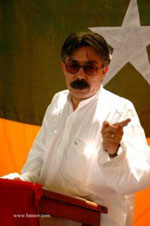 Leader. Politician. Writer. Artist. Historian.
Shaheed Hussain Ali Yousufi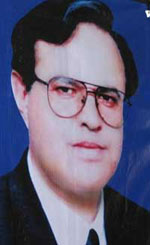 Senior Lawyer Balochistan,
Shaheed Walayat Hussain Advocate
courtesy: Tanzeem Nasle Nau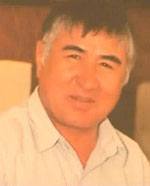 Businessman and philanthropist
Shaheed Ahmed Ali Najafi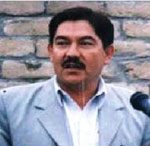 Prominent Leader, Shaheed Talib Agha
couresy: Hazara News Pakistan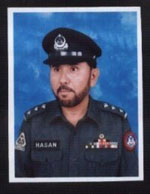 Pakistani Police Officer
Shaheed DSP Hassan Ali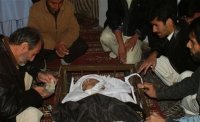 UNHCR Driver
Shaheed Syed Hashim Hazara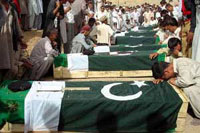 Burial of 12 Hazara Police Cadets