Perth, Australia – May 22, 2013 |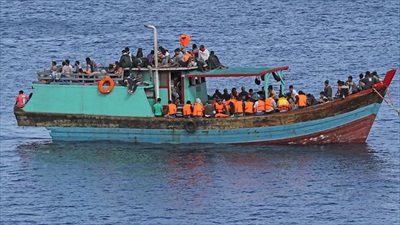 Marco Tedeschi, a barrister based in Perth, is seeking information relating to the inquest into the deaths of people on a boat which sank between Indonesia and north-west Australia on 21 June 2012. Mr Tedeschi is counsel assisting the coroner for the inquest. A direction hearing will take place at the Coroner's Court in Perth at 10am on 30 May 2013. Dates for the inquest are likely to be set for 25 and 26 June 2013.
The inquest will examine the circumstances of the sinking of the vessel and the rescue efforts by various parties, including the Indonesian authorities and Australian Maritime Authority. The inquest will, as well, seek to establish the identification of the deceased persons, which persons are missing, presumed dead and the cause of death. Recommendations may be made concerning emergency communications and international rescue efforts.
Should survivors, families of people who were on the boat or concerned agencies wish to raise specific matters of concern that they could do so by contacting Mr Tedeschi at the address below either directly or through their lawyers.
If you have contact with survivors, families of survivors, families of people who died in the tragedy or with other agencies assisting survivors or families, we would encourage you to pass on this email to them or, alternatively, to provide contact details of these people or agencies to Mr Tedeschi so he can contact them directly.
Survivors or their families or concerned agencies can write to the WA State Coroner requesting leave to appear at the Inquest and the basis on which leave is sought. Letters should be addressed to the State Coroner, 10th Floor, Central Law Courts, 501 Hay St. Perth, WA 6000 with a copy to the Counsel assisting the Coroner at the Inquest: Marco Tedeschi, PO Box 3090 Adelaide Terrace, Perth WA 6832. These applications will be considered by the Coroner and a response provided ahead of the commencement of the inquest.
Should you require further details about the hearing or inquest, Mr Tedeschi can be contacted by phone on (08) 9323 7704, by mobile phone on 0438 120 836, by fax on (08) 6315 3399 or by email at mtedeschi@johntooheychambers.net.au
Refugee Council of Australia
www.refugeecouncil.org.au
The following two tabs change content below.