May 1, 2013| According to Hazara sources and Jang Karachi News, two Hazaras are killed and one critically wounded in a targeted attack in the SultanAbad area of Monghopir in Karachi, Pakistan.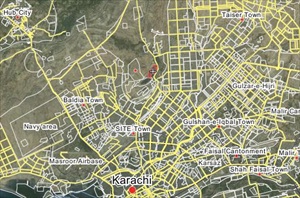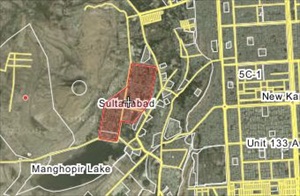 According to Jang News Karachi, two unidentified terrorists on motorcycles approached the Katarko school and knocked at the closed door. Upon opening the small window in the gate for inquiry, the assailants opened fire with AK-47 killing two Hazara security guards/watchman – Chaman Ali s/o Ali Hassan (45) and Hafeezullah s/o of Ghulam Hussain (40) – while critically injuring Mohsin s/o Safdar (20). The deceased and the injured were shifted to Abbasi Shaheed Hospital.
All three are residents of Yaqoob Shah Basti in Monghopir, which has recently become the hub of Taleban terrorists and a virtual no-go area for the ordinary citizens of Pakistan.
Relevant:
The following two tabs change content below.