Quetta – June 27, 2013 |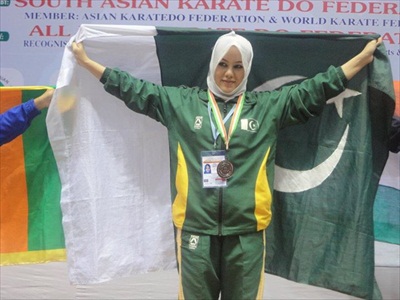 A few years ago, Martial Arts was solely a male dominated sports and the mere thought of a girl playing Martial Arts in the conservative Quetta city (and for that matter anywhere in Pakistan) was frowned upon. In Quetta, the Hazara girls are now challenging that notion by joining Martial Arts in increasing number.
In December 2012, Kalsoom Hazara represented WAPDA (National Electric Company) in the 32nd National Games winning 3 gold medals. In the past three years, Kalsoom has won several martial arts championships in Pakistan. She also participated in South Asian games in India in 2011 .
The following two tabs change content below.