Feb 11, 2015 |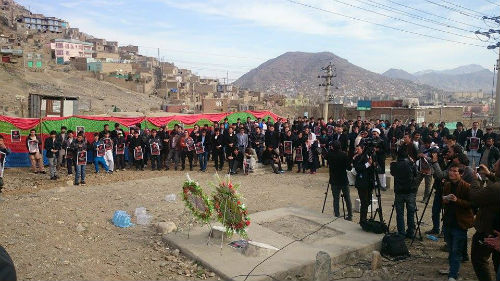 On Wednesday, February 11, 2015, on the occasion of the 22nd anniversary of the Afshar massacre in Kabul several hundred people took part in a ceremony remembering the victims. Relatives of the victims including women, men and children as well as members of the civil society, political activists as well as the students took part in the ceremony that was held at the foot of the Afshar mountain where most of the victims are buried.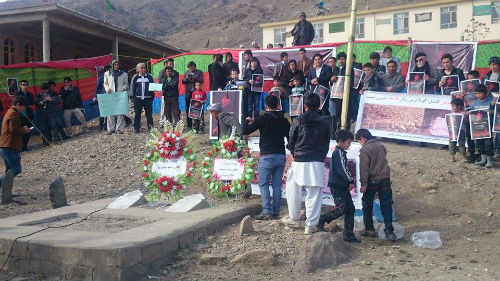 On February 11, 1993 a combined force of the ruling Jamiat and Shorai Nezar as well as Ittehad of Sayyaf group took part in a raid on a residential area of Afshar, killing civilians and plundering their properties. It was the worst massacre during the reign of the Mujahedin government in which thousands of people were killed and taken prisoner. The perpetrators were never brought to justice. Some of those involved in that heinous crimes are in the government of national unity.
The ceremony ended with a resolution that was read and approved by the participants.
The relatives of the victims and the civil activists demand that the perpetrators of this heinous crime should be brought to justice.
We demand that all national and international human rights institutions pay attention to the plight of the victims of this great human tragedy as well other war crimes in the country.
We want a follow up of this painful human tragedy so that for the victims' families justice will be served.
We want the burial ground of the martyrs to be recognized and ask the ministries of the martyrs and disabled as well the Hajj and religious affairs to recognize this ground as the martyrs ground.
We demand that the ministry of martyrs and disabled take care of the victims' families especially the women and children of the victims.
The following two tabs change content below.