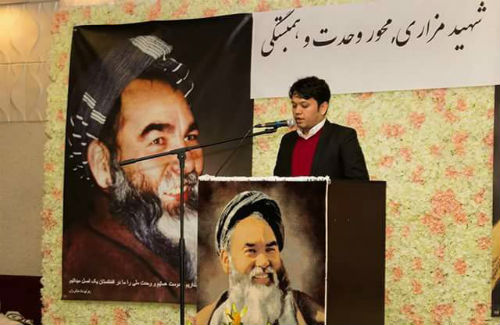 'March 2017' marks the 22nd anniversary of assassination of Hazara leader, Abdul Ali Mazari. Millions of Hazaras across the globe are paying tribute to Mazari—the most revered and unifying figure among Hazaras. He is affectionately referred to as "Baba Mazari" or "Father Mazari"— a title signifying him as the father of his people. No one ever among Hazaras has received that title from the people themselves.
Mazari assassination is a watershed moment in the recent Hazara history and considered one of the most painful chapters in the long, bloody history of Hazara persecution in Afghanistan that spans well over a century. The exact date and time of Mazari's assassination remains unclear but believed to be March 13, 1995.
Our only wish for our people is that being a Hazaras should no longer be a crime – Shaheed Mazari
[Analysis]
https://twitter.com/hazaranet/status/840965739641208832
https://twitter.com/hazaranet/status/842389871541010432
https://twitter.com/hazaranet/status/841314649287061506
Articles
News
Mazari Assassination Anniversary Across the Globe
Following is only a very small list of the anniversary events held across the World. We will make an effort to update events held Internationally as it is reported to us. It is not possible to list every event in Afghanistan since it is usually held at a neighborhood level, especially in cities across Hazarajat and bigger cities such as Kabul and Mazar-e Sharif with significant Hazara populations.
Austria
Australia
Adelaide – Melbourne – Sydney
Afghanistan
Belgium
Canada
Finland
Greece
India
Iran
Italy
Malaysia
Netherlands
Pakistan
Russia
Sweden
Switzerland
UK
USA
The following two tabs change content below.