Quetta – Sat, May 18, 2013 | Two Lashkar-e Jhangvi terrorists have reportedly "escaped" from Cantt police station in Quetta, Pakistan.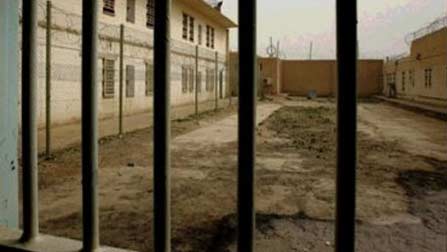 File photo: Hudda Jail Quetta
According to sources from Quetta, the terrorists are M. Umar and Mir Ahmad Cast Lehri, resident of Mastung. They were arrested under F.I.R No. 110/13 U/S 324 Q.D 186, 353, 149 , 147 , 07 ATA.
In 2008, two master minds of LEJ – Usman Saifullah Kurd along with Shafiq Rind – mysteriously broke out (without breaking any lock) of a very high-security jail located in the Army-controlled cantt area which requires a special pass to even get into the area.
The Al-Qaeda affiliated LEJ terrorists are responsible for the ongoing genocide of Hazaras in Pakistan in which over 1300 Hazaras have been massacred and over 3000 have been permanently disabled. The LEJ has vowed to make Pakistan the "graveyard of Hazaras."
The Hazaras and Human Rights organizations have accused the Pakistani Government of being complicit with the various terrorist networks, including the Al-Qaeda affiliated LEJ terrorists.
In the recent 2013 election, the newly elected party – PML-N was in an electoral alliance with the LEJ and its parent organization – Ahle Sunnat Wa Al Jammat (formerly the banned terrorist outfit, Sipah Sahaba Pakistan – SSP).
Related:
The following two tabs change content below.