Nov 21, 2015 |
World Hazara Council (WHC)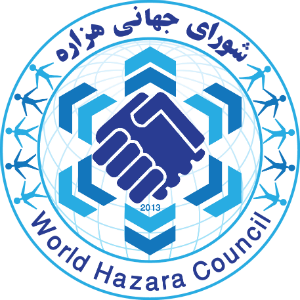 Relevant >>
World Hazara Council Statement on 20 Hazaras taken Hostage in Zabul, Afghanistan
Once again, 20 Hazaras are taken hostage in Zabul province of Afghanistan. Like all previous cases, the kidnappers separated the Hazaras from the rest of the passengers and then ordered the Hazaras off the buses and seized them. It has been less than two weeks since seven Hazaras, including a nine-year-old girl were brutally beheaded by ISIS and Taliban groups in this province.
Continuation of abduction of Hazaras clearly indicates that the Hazaras are locked in an undefined prison and they cannot move around in the country. The roads leading to Hazarajat, and almost all the main road across the country, are very dangerous and unsafe for Hazaras.
So far, the Hazaras' demand for security has not been heard or met by the Afghan government. The massive demonstration in Kabul and other cities in Afghanistan and around the world brought no change to the government policy. Once again, this incident clearly indicates that the government is not doing enough to safeguard and protect the basic human rights of Afghan citizens.
While the World Hazara Council condemns the continuing hostage-taking of Hazaras, it demands from international community to put pressure on Afghan government to take coherent action and stop these incidents, which will ultimately spread sectarian, ethnic, and religious conflict within the country.
Once more, we repeat our peoples' demand and ask the Afghan government to seriously consider the creation of a force at the army corps capacity in the framework of the ministry of defense that would provide security to the Hazara populated areas and the roads leading to them. This would be the only effective way to prevent additional human tragedies and safeguard of Hazaras in Afghanistan. Therefore, we ask the NATO and US Government to consider this request seriously. Disregard of this and the increase in insecurity in central regions would necessitate the people arm themselves which would put the authority of the government into question and would create unexpected consequences for the entire country and the region. There is only so much that the people can take.
21 November 2015
World Hazara Council (WHC) Contact:
The following two tabs change content below.