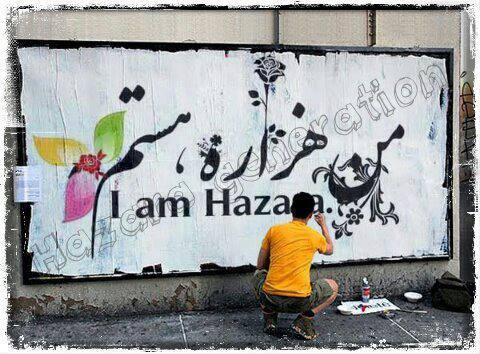 Oct 1, 2018 | Hazaras and friends of Hazaras observing Oct 1st as 'Hazara Solidarity Day' across globe.
Updates will be posted as it becomes available
Oct 1 #HazaraSolidarityDay

A day we stand together, remember our roots, & express solidarity w/our families/communities in harms way

A day our friends and peace loving people honor us by becoming one of us #TwitterHazaras #IAmHazara #WeAreAllHazara pic.twitter.com/Jg4hk22CXY

— Hazara.Net (@hazaranet) October 1, 2018
What is Hazara Solidarity Day?
Oct, 2011: Largest grass roots movement by Hazaras across the world (29 cities in 17 countries) to condemn the ongoing genocide of Hazara community in Pakistan
April-May 2012: Hazara grass roots organized the second peaceful global protest across the world (29 cities in 18 countries)
Jan 10, 2013: Twin blast in the heart of the Hazara enclave on Alamdar Road kills 108 and injures at least 120
Jan 10-17, 2013: Hazaras sets history with their unique peaceful protest by refusing to bury the dead bodies until government started a targeted operation against terrorists (Hazaras and Human Rights organizations have accused Pakistani government of complicity with the terrorists). The relatives silently sits with the bodies of their loved ones for over 76 hours in freezing sub-zero temperature.
Civil society all over Pakistan and across the world joins hands, forcing the shameless Pakistani government to dissolve the state government in Balochistan province.
#IAmHazara #WeAreAllHazaras and similar hashtags becomes the popular theme of the protests as people around the world stands in solidarity with the Hazaras facing persecution across the globe, especially in Afghanistan and Pakistan.
Note:
* only protests confirmed by Hazara.net are listed here; actual number of protests were higher
https://www.hazara.net/2014/09/hazara-solidarity-day-2014/
The following two tabs change content below.