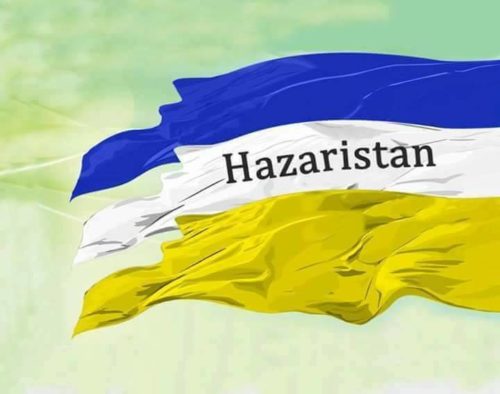 DEVELOPING EVENT – Last Updated: Dec 18, 2018
Information updated frequently
Follow Facebook and YouTube for updated information [IDP videos etc.]
Hazarajat Under Attack
High level view of the ongoing war imposed on Hazara civilians in Hazarajat region.
GHOR
Lal wa Sarjangal – assassination attempt on life of Anti-Taliban Hazara commander of Jabha Muqawamat (PMU) ordered by Pashtun nationalist Afghan president, Ashraf Ghani Ahmadzai. Nearly a dozen Hazara civilians including women and children reported killed by Afghan Government forces [information will be published soon]
* statistics from over week ago
Uruzgan Khas district – areas or villages under attacks of Taliban (we know of so far) are Kaarez, Kundlaan, Hamza, Ochi, Hussaini
Assassination attempt on life of Anti-Taliban commander Hakim Shujae
Hazaras Killed/wounded: At least 62 killed, 8 wounded
In Taliban captivity: 6 including 1 woman
Under Taliban siege: At least 300 house holds
IDP: 700 families with at least 150 family reportedly taking shelter on mountains close to Sheer'daagh approximately 25 km from Kundalaan and Hussaini
*JM Hazara Resistance and Afghan forces arrival in Jaghori
Major districts under attack of Taliban are Jaghori, Malistan, Baba, Hecha
Jaghori (district with approx 600,000 people)
Malistan (district)
IDP – Thousands of IDPs to Ghazni city, Bamiyan, Kabul
KABUL
ISKP Suicide attack targeting Hazara protesters in Kabul. Requires further investigation due to perfect collusion between Afghan Government, Taliban, and ISKP.[Note: Stakeholders –media, governments– with certain interest in war in Afghanistan consistently paints a picture showing Afghan Government, Taliban, and ISKP as arch nemesis. This is not true. In MirzaOlang, both Taliban and ISKP came together to massacre Hazaras. Here again, ISKP rushed a suicide bomber to attack charged protesters against arch enemies, ARG (Afghan Govt) and Taliban. While reality is more complicated, it is more in line to see all three as (ideological and ethnic) Cartels locked in a turf battle against Hazaras.]
IDP arriving from impacted areas of Hazarajat
SAR-E PUL
Aab-e Kalan in Sangcharak district
Fell to Taliban on Nov 11, 2018. At least 4 Hazaras reported killed, 1 wounded
IDP – At least 1500 people with no known shelter, or any help from Afghan government or any International organizations.
DAIKUNDI
Kejran under attack by Taliban
IDP from other provinces of Hazarajat under Taliban attack arriving in Daikundi
BAMIYAN
IDP arriving from impacted areas of Hazarajat
MAIDAN WARDAK
IDP arrival in Behsud from impacted areas of Hazarajat
The following two tabs change content below.